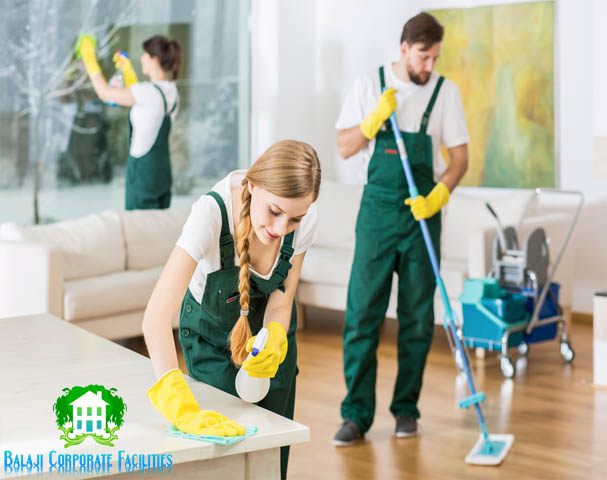 At a time when the industry is flooding with engineers everywhere and with structures touching the sky, it is difficult to find a good cleaning service which can facilitate the needs for its cleaning. Regular maintenance of workspaces and commercial buildings is necessary for both the employees and for a better outlook.
If you know that it's high time, your firm requires a thorough cleaning and a beautiful appearance and you are unable to find good and sincere cleaning services to do the job then worry not. Scroll along to get the best cleaning services in Delhi.
Why clean
Cleaning is important as it removes all the unwanted pollutants from your environment and keeps it fresh. Imagine an employee toiling all day for your firm and coming back the next day only to find all the mess still there, the air stinking due to damp mats and seats and the table dusty. This surely de-motivates them and hence cleaning the inside of you workplace is utmost important.
Similar is the case with the outer cleaning of the window glasses. Week and month long pollutants and dirt sticks onto the glasses and prevents proper lighting of the workplace. Moreover, a dirty outlook also leaves a negative impact on the passerby's and on the reputation of a firm.
Where to find the right people
Now that you know how important it is to clean the surrounding as well as the outside, it could be a tough job to find good cleaning services that do their work properly and require no constant monitoring to ensure they do their cleaning service cleanly!
Well, if your firm is around the Delhi NCR region then Balaji Corporate Facilities (Balaji) is easily the best cleaning services provider in Delhi.
Founded in 2016 it is already in the news for good quality and trained workforce ensure that Balaji remains the top cleaning services provider in Delhi. For any firm, its clients portray the amount of success and development and for Balaji acquiring clients like DLF, Bajaj, Honeywell, Airtel, Carlson among others is surely a shot in the arm to their claim of providing the best cleaning services in Delhi.