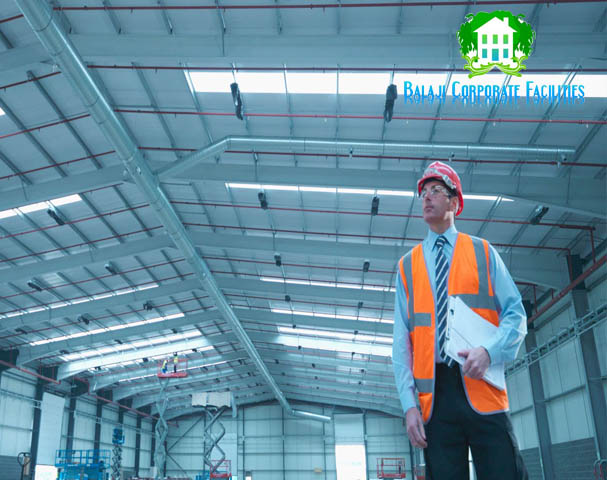 The companies are becoming modern day by day and the cities are becoming more advanced. When the company flourishes and expansion takes place, there is always a need for more staff for hospitality and other services that are mandatory to keep the impression intact. There are various facility management services in Delhi that offer such services which are required for maintaining the aesthetic appeal of your building and also making sure that you do not fall short of staff to handle your employees and make their working environment-friendly and hassle-free. They offer facility maintenance in Delhi includes management of staff that is responsible for assistance in small tasks of the employee, peons, etc. You can research for such companies. For a suggestion, Balaji Corporate Facilities are one of the leading facility service providers in Delhi.
Satisfaction of Customers
Since its inception, Balaji Corporate Facilities have maintained and expanded their customer base. The services provided to the customer are unmatched and authentic. They make sure that the recruitments they make to send to your building are highly trained and skillful so that you do not have to worry about their performance in your office. They make sure of the fact they do things on time and with perfection so that the work is not delayed or spoilt. Facility servicesprovided by the group is not only of great quality but they are also proud of the rates that they offer to their clients. They give best affordable prices to the customers in order to keep their customer base strong and at the same time, they assure the quality of work and tension-free atmosphere.
Why Balaji Corporate Facilities?
The company also has a back-up team that makes sure that they fill up the place of the absentee. The services that are provided by Balaji Corporate Facilities include, pantry facility, garden maintaining team, guest house receptionist and staff working in the guest house for hospitality, mailroom services, etc. The pantry services offered by Balaji Corporate Facilities is so efficient that the employees at your office will never have to worry if they are hungry or they are tired of work. The team will make the best food to be served at breakfast. Moreover, the facility provided by Balaji Corporate Facilities such as mailroom and gardening are so efficient that all the letters are delivered without delay and untampered. The letters reach employees on time hence avoiding communication gap. The garden keepers make sure that the aesthetic appeal of the building is retained giving positive and happy atmosphere all day round.