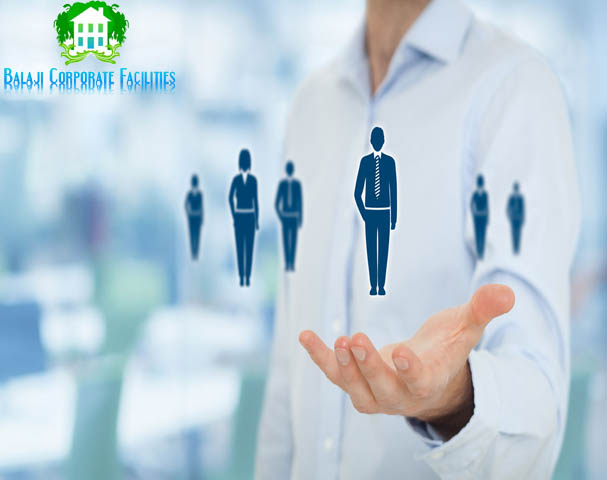 The Balaji Corporate Facilitiesis an enterprise which offers a complete package of services including facility, guest house, housekeeping, pantry management, cleaning, and Staffing services in Delhi. The firm providesmany customized solutions for different services. The present business model in the world demands agility. And the right partnership model of the Balaji Corporate Facilitieslets the company provide the clients with the solution by offering qualified staffs as project-based support. And the company also gives the option to customers for a permanent contract. Some more key features of the Manpower Provider in Delhi are as given below.
Staffing services offered by the company:
The Balaji Corporate FacilitiesprovidesSupport staff services in Delhifor several large as well as small enterprises. The security guard services in Delhiare another staffing service offered by the company. They have many customers whom they provide the Manpower recruitment services in Delhifor different sectors such as the health care, oil, and gas, petrochemical, hospitality as well as the IT industries. And the services of the Balaji Corporate Facilities has always turned out to be satisfactory for the clients.
Best points of the Manpower recruitment services of the company:
The company is a leading Manpower Provider in Delhiprovidingsupport staff services in Delhi. They not just offer the services at low cost, but theworkforce solutions are top-quality as well. And the enterprise got recognition for their quality at reasonable price. The entire management setup of the company is quite efficient and dedicated which is the driving force behind the unified working of the vast business process. The commitment of the management team made of skilled and qualified professionals is what makes the company successful in meeting the needs of the clients for Staffing services in Delhi.
The company's approach
To improve the working of the company's business functioning and the gradual growth of the firm, they have taken many measures. And the efforts of the improvement measures by the corporation will be visible eventually. Since the company started in 2016, the company has gradually improved their annual turnover, thenumber of clients, growth rate, and sales revenue. The company also provides the security guard services in Delhiwhich is very active in their work and received many compliments for their servicesas well. Due to all the features mentioned above of the Balaji Corporate Facilitiesone can say that the company is one of the best companies for Manpower recruitment services in Delhi.