Manpower for Households: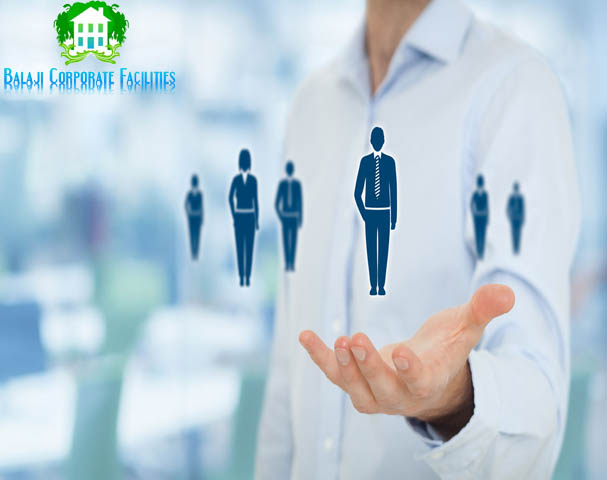 Everyone needs manpower for running a household, and to perform the various basic duties that are required to run the household such as shopping, House maintaining, cooking, laundry, cleaning or pay bills. There are some Manpower Provider in Faridabad, which provides supporting staffs to perform these duties for any individuals, and among those Balaji Corporate Facilities is best, they provide some quality and well-trained staffs/professionals for performing every essential Household duties to make your life easy, that's why they are the top leading organization in Staffing services in Faridabad.
Manpower for security:
Security is the essential point in our life now because there is growth in the theft or murder incidents and other incidents that are happening in the household due to lack of security system.
Just Imagine you go to work in the morning and our family remains at home without any security, anything can happen to them.So, it is necessary to have some security system for any household nowadays.But you do not need to worry because of Balaji Corporate Facilities which provides best security guards at affordable prices and is top in the list of security guard services in Faridabad.
Why choose Balaji Corporate Facilities
Since there are many companies that provide Staffing services in Faridabad, why will anyone opt for Balaji Corporate Facilities, not one or two I will give you many reasons for that
They are not new to the market, in fact, they started their company in august 2016 and there is continuous increase in their satisfied customers from the very first month.
Talking about the staffs/professionals they provide, their staffs have at least 1-2 years experience in some reputed company. This is one of the reasons that makes them best Manpower Provider in Faridabad
Their staffs are always available because they have huge numbers of working staffs right now ranging from 201-500
One of the major points is that Powerful detective and security management Pvt. Ltd is an ISO certified company and you can trust them easily
So, these are some points that will make you realize that Balaji Corporate Facilities is one of the best Support staff services in Faridabad and also the best
security guard services in Faridabad.
Service offered by Balaji Corporate Facilities
Security guards
Corporate Security guards
Event Security guards
Hospital Security guards
Industrial Security guards
Mall Security guards
Parking Security guards
Part time Security guards
Residential Security guards
Housekeeping services
Corporate Housekeeping services
Guest house Housekeeping services
Residential Housekeeping services
Industrial Housekeeping services