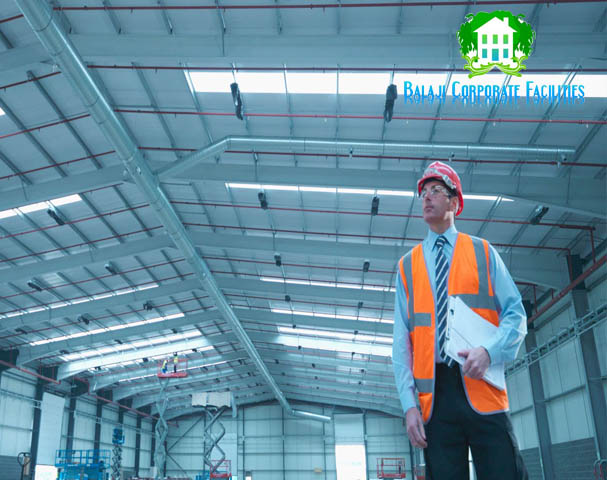 Balaji Corporate Facilities is an organization of highly motivated, experienced and skilled members who provide many services including Facility Management Services in Ghaziabad. It is a group of dedicated and committed people who provide reliable and satisfactory Facility services.
Specialities:
It is an efficient and cost effective Facility services Provider in Ghaziabad which is ISO certified.Incorporated in 2016, it is a team of skilled members and provides reliable services. The specialty of the organization is that it is a team of highly professional and dedicated team which has quick responses and work efficiently.
Foundation:
The company is one of the leaders in workforce security business in the Asia Pacific today. It is one of the leading companies providing Facility services. They offer a variety of other services also.
It is a non-government organization providing class Facility services Provider in Ghaziabad. You can choose and see yourself! You will find it worth every single penny you spend on the services. It provides cost effective services.
Facility maintenance in Ghaziabad:
It is a popular company for providing Facility Management Services in Ghaziabad. Balaji Corporate Facilities is a team of skilled professionals with the belief that clean and neat environment boosts your spirit to work more efficiently. They work as a Facility Maintenance company in Ghaziabad to ensure that the services are without any fault. They ensure that the customers are with no complaints. Everyone has the right to live in the healthy and clean environment and Balaji Corporate Facilities ensures this by their dedicated and reliable work.
Since its incorporation, the company has gained enough popularity among the leading Cleaning service providers in the country. They won't let you have any complaints regarding the services they provide. They provide workforce outsourcing, contract and temporary staffing, payroll management and record management.
So, join this skilled and qualified team of members providing Facility maintenance in Ghaziabad and make your work managed!
It is a team of hard-working professionals to work to keep up the expectations of their customers and provide reliable and efficient services. It is a one stop company providing all the housekeeping services and facility management needs. The services are with full dedication and care. It provides services that meet both the need and the budget of the customers. It is economical and reliable both.
Mission of the company
To meet the growing demands of the customers by providing world class services.
Why to chose Powerful Detective and Security Management
Balaji Corporate Facilities is a reliable and efficient company to choose. It is a team of highly professional and skilled members. The team leaves no stone unturned in the way of providing services. They have training for the team members so as to make them learn and provide better services every single day. They value their customers and learn and grow. Choose PDSMP and get the best services.