Housekeeping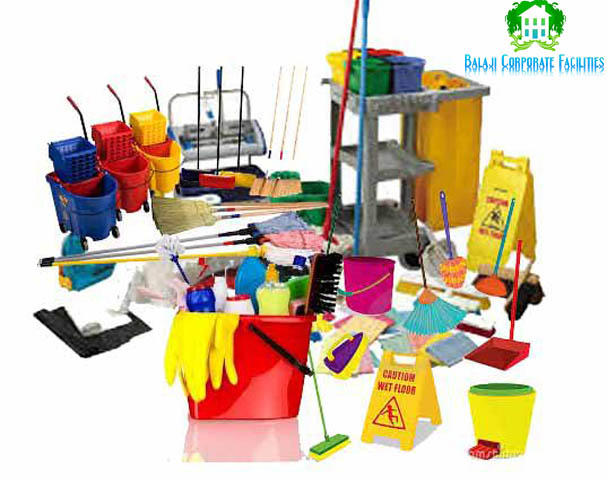 Housekeeping generally refers to the management of duties and chores involved in running a household, such as shopping, House maintaining, cooking, laundry, cleaning or pay bills, So, this must be a hectic work for anyone who has to manage all these work alone, but one can not ignore these works as these are the basics duties to run a household. You don't have to worry because there are many Housekeeping Services provider in Ghaziabad and among those Balaji Corporate Facilities is the best, they are the leading organization which provides housekeeping services, facility management and support staffs for these kinds of Housekeeping works. They are not new in the market, they started their service in August 2016, they provide you the experience teams of professional and workers who are also well equipped that what make them best Housekeeping Facility management in Ghaziabad.
Security service
We all are familiar with the increase in the theft or murder accidents in Delhi or Ghaziabad. So, nowadays there is strong need of security, but you don't have to worry because as the name suggest "Balaji Corporate Facilities." is providing you the best facilities for security guards and watch boy whom you can trust easily.
Why Balaji Corporate Facilities
This is a good point since there are many companies who provides Housekeeping services in Ghaziabad, why will anyone opt for Balaji Corporate Facilities, I will give you the very reason to opt this company, there are many reasons and some important points are given
This company provide you the staff who have at least 1-2 years experience in any reputed company
They are registered in registrar of companies, Delhi
Balaji Corporate Facilities is an efficient and cost effective company which also have a quick response time as compared to other companies.
They are ISO certified. So, you can trust on them easily
They have huge numbers of employees ranging from 201-500
These points are more than enough to make you realize that They are the best Housekeeping Services provider in Ghaziabad, and their range of services are not self-satisfactory but also highly reliable, So, if you are searching for a good Housekeeping Facility management in Ghaziabad then go for Balaji Corporate Facilities because they had the strong commitment that has helped them climbed the ladder of success.