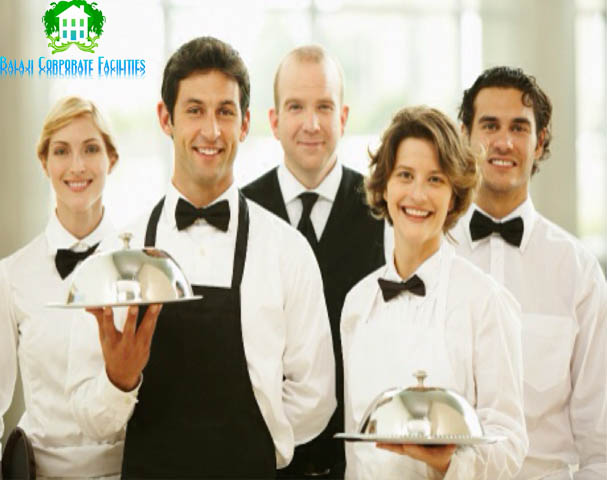 Balaji Corporate Facilities offers the best Pantry Management services in Ghaziabad. A pantry is a place of storage with food, dishes, chemicals, linens and other requirements. Depending on your office environment the pantry management needs modification and alteration. The services are performed by staff exclusively trained in pantry management. We understand the need of behavioral and management skills in running pantry services. The staff is aware of the need to maintain and organized pantry for its customers.
Designed for offices:
The pantry maintenance services in Ghaziabad are exclusively designed for corporate, multinational or local offices that have canteens. Often pantries are poorly maintained and misused. Pantry management is a great responsibility and often very challenging. It requires organization and coordination skills for proper execution of all tasks. Therefore our pantry management staff takes care of stacking plenty of food and services very swiftly.
Time management, cleanliness, and promptness are on one of the few qualities that our staff has. The pantry staff repeatedly overlooks and fills in items as in when required. The timely replenishment will keep our customers or clients happy. The staff is trained to understand the requirements of people and also understand how much food is actually required.
Best of tools:
Modern cleaning tools are used to maintain the high-class hygienic environment with full time cleaning staff to take care of the enclosures. We use smart household techniques in maintaining the pantry. The in-house storage along with the manpower for the services, we maintain a cordial and warm relation with all our clients.
According to your needs, the pantry staff is trained to fit into your offices. For any big campus, point to point service is also provided with regular connectivity. The pantry services also indulge in brewing and serving tea and coffee to the executives in the offices.
They offer you the best kind of service by taking care of our clients with utmost care. To them, the client's happiness and satisfaction are all that matters. By incorporation short-time response, hygienic execution, and well-groomed staff, they bring to you the best pantry maintenance services in Ghaziabad. With sincerity and good behavior, the staff is efficient and always on board to provide you with best services in this domain. Their services are world class and our staff is approachable. In case you have any problems pertaining to the services you can contact them and the team would address your issues right away.