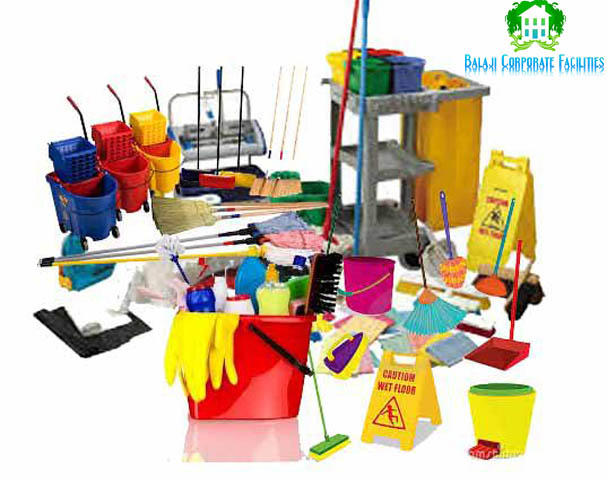 It's a fast world out there and everybody is running to earn money. People in today's scenario are just greedy for earning as many as money possible with which they can live a luxurious life. When a person starts living such a life, they don't even get time to keep a check on their health, housekeeping is not even thought. Though people have increased their standard of living now a day's and they do hire housekeepers for the work that they cannot do. The above scenario is majorly observed in metro cities like Noida, Gurgaon etc.
The housekeeper in metro cities tends to join some firms to be professionals. Housekeeping services provider in Noida is a blooming business since a lot of customers hire housekeepers for their home, offices, farm house etc. Everybody is nowadays too professional in their own life as they work for giant corporate firms. So they tend to join a firm which is professional and which follows a certain protocol for their employees. Balaji Corporate Facilities is one such organization with its headquarters in Gurgaon.
Following are the benefits of taking the service from Housekeeping Services provider in Noida,
Commitments:
Housekeeping Facility management in Noida is not an easy task. To follow up the demands and needs of the customers is one hell of thing to stand up to. Balaji Corporate Facilities is one such organization, which is working hard on its commitments to customers and does comply it to each and every worker associated with their firm.
Professional Staff:
Housekeeping services in Noida are hiring more number of staff for fulfilling the demands arising for housekeeping services and allied services. They just don't hire staff without any check. They do a proper check on their past life, their interest, and their commitments. They hire housekeepers for being professional and train them also for being disciplined and the best for their customers. Experienced personnel's are given preferences.
Varied Services:
Housekeeping services provider in Noida offer varied allied services and housekeeping services with even consultancy. They offer one time, weekly, Bi weekly and monthly housekeeping services. It can be at your home stay or move in/out types for the housekeeper. Offering these many options for the customers has made Balaji Corporate Facilities one of the best housekeeping service providers in Noida.
Highly Reliable and Cost Efficient
Services provided by Balaji Corporate Facilities have made its place in market by being highly professional towards the services they provide. As their slogan says, 'Clean is just a perfection', commitment and toil provided by Balaji Corporate Facilities has helped them to climb the ladders of success. Moreover, they are efficient in costing and are quick on their responses on every query.