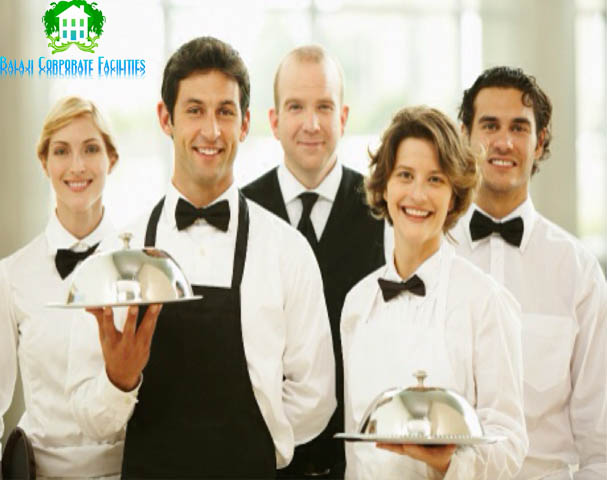 Balaji Corporate Facilities is a one of the private organisations that was devised on 30th August 2016 in Delhi. Registered at the registrar of companies in Delhi, it is a Non-government entity. They are one of the leading ​Pantry Management services in Noida which also includes the ​Pantry maintenance services in Noida ​as well​. ​The main attraction of the ​pantry services in Noida​ lies in the professional handling of the places provided to the organisation by some of the biggest industry professionals around.
Modern Tools for Cleaning:
The process in their ​pantry services in Noida​ includes use of modern cleaning tools which guarantees safety as well as the healthy being of their customers. Thus proving that they maintain the best hygienic ​pantry services ​in the area around. The staff is not only well trained for table services but also for their skills like being polite and courteous. The staff that they recruit at the ​Pantry Management services in Noida ​are experienced in the ​Pantry maintenance services in Noida ​for years and they are well versed with the kind of situations that could occur at their work with the skills and tactics to handle those situations without causing delay or harm in any of the ​pantry services​.
Pantry Services:
The services include ordering of the raw materials, handling and transport of the materials, setting of the work environment where the customers need it,serving of food, arrangement of table according to the number of guests, guests management and the post functions services such as cleaning of the venue, washing of dishes, disposal of the waste generated, etc. Right from the day Balaji Corporate Facilities came into existence, they have been providing the best services possible with continuous updation in the menu regularly.
The Pantry Management team of the company has an ambition of being the only best service in Noida that deals in ​pantry management. ​With the pace of pantry services in Noida, it is almost sure that the company would increase the turnover to almost 2.5 times by the end of the year 2017.